Lane assignment
When racing around the track you can have your YetiBorg drive forward around the track in any direction you like.
There are no assigned lanes you have to stick to, just a lane you will start from.
For example this path around the track is perfectly fine: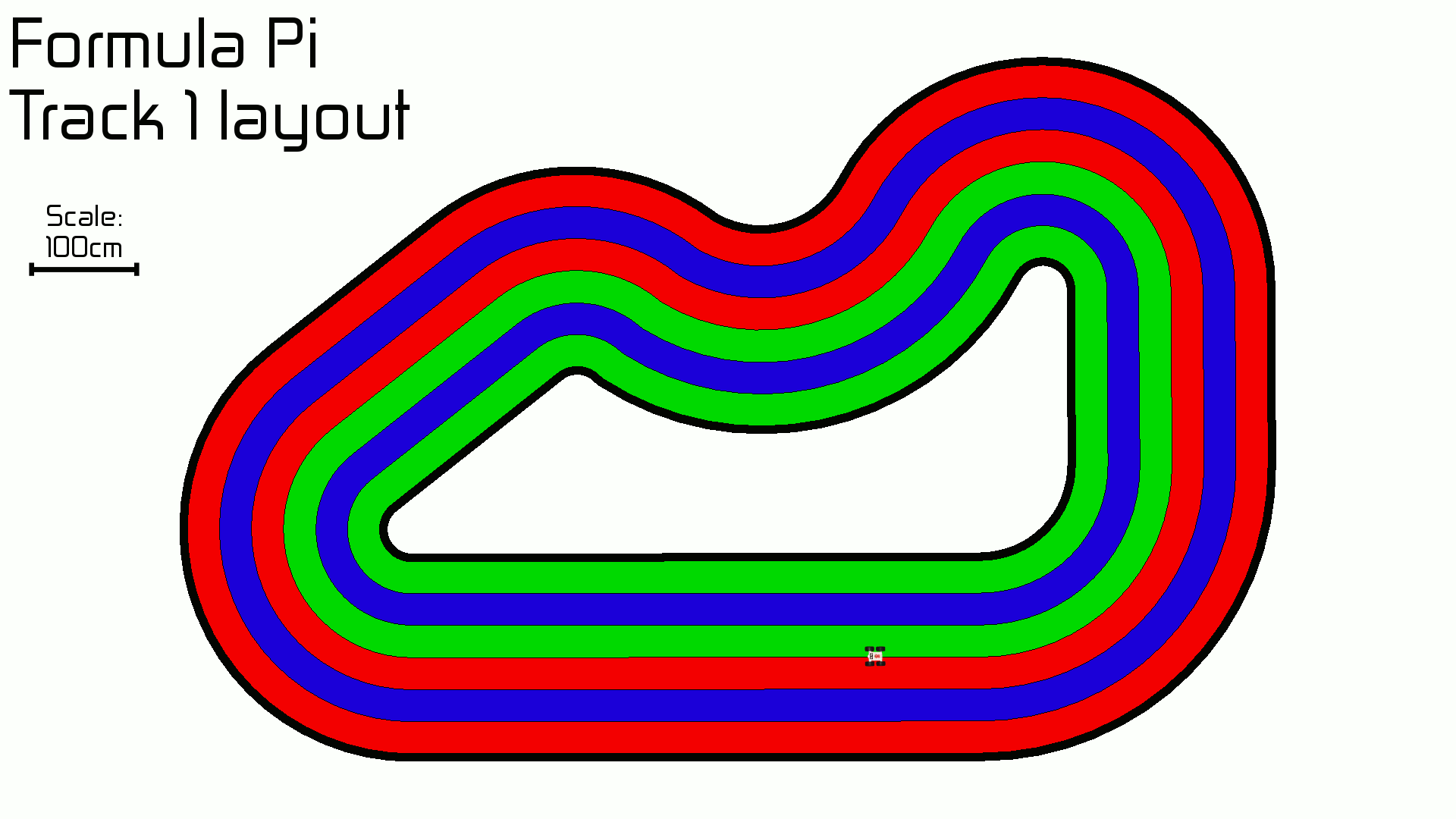 You may also take different paths every lap if you choose.
This will matter to racers as the lane they are using affects how long the track is.
The lane numbers we will be using are where the colour boundaries are:
| | | |
| --- | --- | --- |
| +3 | wall | red | ~28.6 m (Far outside of track) |
| +2 | red | blue | ~26.7 m |
| +1 | blue | red | ~24.8 m |
| 0 | red | green | ~22.9 m (Center of track) |
| -1 | green | blue | ~21.0 m |
| -2 | blue | green | ~19.1 m |
| -3 | green | wall | ~17.1 m (Far inside of track) |
This means there is a distinct distance advantage in driving along the inside of the track.
On the other hand the corners are much tighter on the inside, making them slower.
Given there will be four other robots on the track you will also need space to overtake.
If everyone takes the same line they will just get stuck behind the robot in front :)
The standard example we will provide to all competitors will loosely follow the center lane for the whole race.
This will allow a fair amount of race strategy simply by telling the YetiBorg which lane to aim for at what part of the track.
As some starting positions are better than others we will choose starting lanes by random assignment.
The lane assigned will be one of: +2, +1, 0, -1, -2.
You are not required to stick to that lane once the lights change, but you should expect robots to be in the neighboring lanes at the start of the race.