Formula Pi Summer 2018: The Challenge Round
Tonight sees the start of the Raspberry Pi based autonomous race series Formula Pi for the Summer 2018 series. After a tightly contested Winter 2017 series run last year, the competitors are back for another furious set of challenges and racing rounds throughout the Summer. The challenges are broadcast live in the video link below from 18:30PM (BST) tonight, but in the meantime for those who are new to Formula Pi, here you can find out more about our exciting autonomous racing series.
What is Formula Pi?
Formula Pi is the first racing event to feature entirely autonomous robots, programmed by individuals and teams from all around the world.
Formula Pi happens twice a year and is made up of three types of rounds: testing, challenge and races.
In this post, we will explain the challenge rounds and how they work. It is worth noting that certain aspects of Formula Pi are the same regardless of the type of round. The order of the starting lights, for instance, is always green, red, green.
The Challenge Rounds
When it comes to the Challenge round of Formula Pi, each entrant's avoidance code is put to the test. Racing often causes pile-ups and crashes, and our robot racers need to be ready to dodge around robot heaps in their path. To make sure everyone is prepared, five stationary MonsterBorg robots, or troll bots, are placed around the track in positions determined by the stewards. These troll bots are placed in the locations that are likely to cause the most mayhem.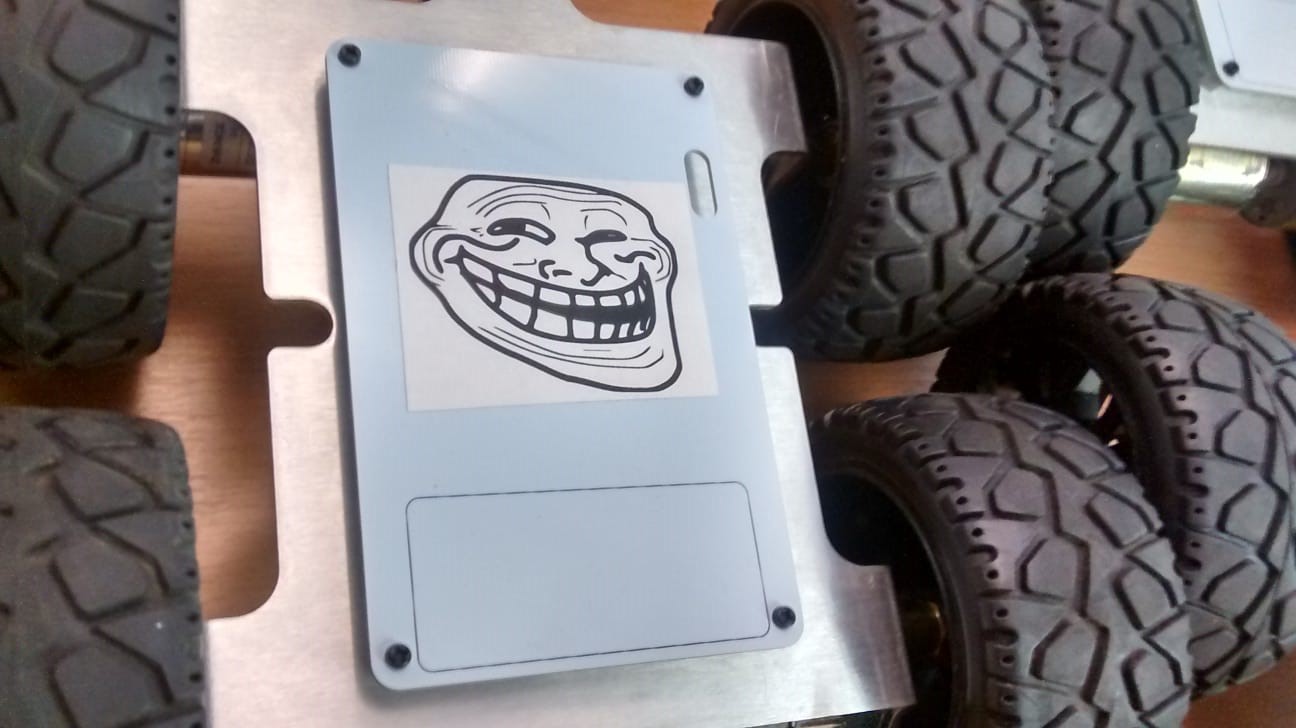 The scoring rules have been changed for the Summer 2018 series of Formula Pi. This time around, each completed lap is worth 2 points. 2 more points will be awarded to the robot in first place. If the robots complete the same number of laps, the first robot to cross the line is in 1st place. This makes it much easier for teams to get points.
| Laps Completed | Points (1st place) | Points (2nd place) |
| --- | --- | --- |
| 0 | 0 | 0 |
| 1 | 4 | 2 |
| 2 | 6 | 4 |
| 3 | 8 | 6 |
| 4 | 10 | 8 |
| 5 | 12 | 10 |
| 6 | 14 | 12 |
| ... | ... | ... |
| n | (2xn)+2 | 2xn |
In order to complete as many laps as possible within 3 minutes, robots must be able to avoid the troll bots. There are multiple strategies that can be used to achieve this, and we're hoping to see even more creative avoidances this season.
Robots to look out for!
Whilst we appreciate each and every entry we get in Formula Pi, there are a few that have been truly outstanding in both performance and style. Our "favouritest favourites" so far in the history of Formula Pi are lambda.p.racing, The I.T. Guy and Swinders. Here's why...
lambda.p.racing won their challenge heat in the Winter 2017 series with some very impressive avoidance, beating their opponent, Whacky Racer by 4 laps to 0. This awarded lambda.p 10 points, and placed them in 3rd, high enough to qualify for them for the final. They eventually went on to win the overall Winter 2017 series, with an amazing 13 laps! This also made them the first double Formula Pi champions!
They wrote their own code in Java and did not use a single line of code that we provide for teams that enter. They have re-entered for the Summer 2018 season as two teams, so keep a lookout for lambda.p as well as lambda.q!
The I.T. Guy, also known as BKTaco or Jamie Jordan, is an active member of the Formula Pi community. The lids he decorates for his robot are usually amongst our favourites. This year, for instance, he has produced a red and yellow dip-dyed lid with glasses and googly eyes.
Not only this, but he also came 2nd in the Summer 2017 series. Hopefully, his code will do at least as well this season, and he'll get another fantastic result.
Swinders, or Stephen Swindley, has been an avid Formula Pi racer ever since the event began. He regularly performs well and is always a robot to look out for. In the Winter 2017 final, for instance, Swinders caused a pile-up of most of the other robots (including himself), but still managed to make an awesome comeback!
He always races as robot #34 and came 2nd in the Winter 2017 series. Here's hoping he can pull it off again, and maybe even make it to 1st place!