Formula Pi Sponsorship
The first season of Formula Pi has proven to be very popular with thousands of people having viewed the grand final.
To keep the cost for competitors to a minimum amount, we rely on sponsorship from external companies.
In return we give a few shout outs in the video stream, and logos et cetera around the track.

This season we already have 40 competitors registered. There will be more events with the faster MonsterBorg and more powerful Raspberry Pi 3.
We are also looking at possible additional venues for the final.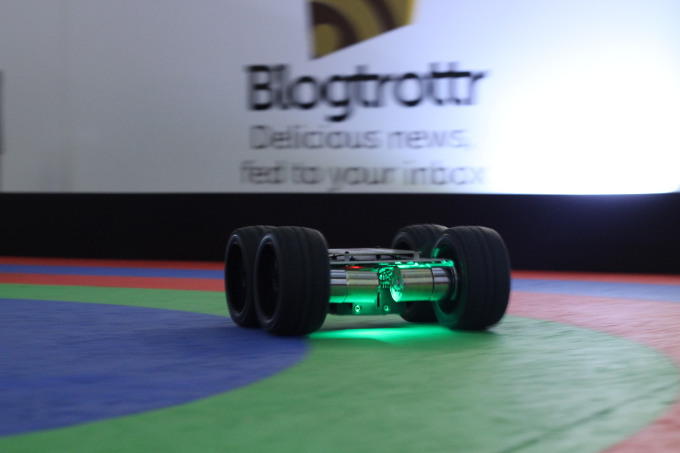 So who can sponsor?
Examples are companies making robotics, code clubs, autonomous vehicle manufacturers and Raspberry Pi related resellers.
But anyone can help us out! As long as your company or message isn't controversial, rude or adult themed.
What do I get?
We cut and place your logo around the track *see artwork note below
Mentions in the video feed.
A quick video or image in the video feed.
How much does it cost?
£200 + VAT for a season.
Are there other packages?
Yes! We are looking for all types of sponsorship from smaller sums to larger ones, prizes for the winners and even cameras and recording equipment.
If you are interested, please get in contact with us.


We don't have an unlimited amount of space around the track, so if you do want to sponsor, please act quickly!
The first events will start early April.
*artwork note
You supply us with your logo and we will cut out your design out on our plotter. We have limited colour choices that we can use.
Please note we can only cut out *SIMPLE* artwork! If you want to supply your own vinyl banner we can use this instead.
Max size of artwork is 2ft x 2ft.